Professionalism, Honesty, and Quality...
These simple, yet powerful concepts continue to shape how we approach the construction business and assure our customers that Marathon Building Company can be counted on today and into the future to provide the highest quality construction services.
 We use our own skilled employees & subcontractors to follow the project from start to finish which ensures continuity, more efficient scheduling and ultimately a higher quality construction product.  Marathon Subcontractors have been thoroughly vetted and are the best the local area has to offer.
Whether its Residential Or Commercial Remodeling or New Construction (Residential & Commercial), trust your next project to Marathon. We will shoot straight, treat you right and give you a quality product.
In order to serve our new and current customers, we have established this interactive website on the internet. Let us know that you found us on the internet by calling or e-mailing us today.
Residential Remodeling
Marathon Building Company is one of the area's premiere Residential Remodeling Contractors, and we have worked long and hard to achieve this distinction. With specially trained, highly skilled crews, Marathon Building Company consistently produces projects of exceptional quality which leads to equally exceptional customer satisfaction. Take a look at some of our work and if you like, contact us and we will let you talk to some of our customers. They love talking about and showing off their projects.
Residential New
Every Marathon home strives to acheive a distinctive quality that will set it apart from other homes in comparable size and price ranges. We invite you to tour one of our homes. We believe that you will conclude that dollar for dollar a Marathon Building Company home represents one of the best values on the market today.
We specialize in custom homes using our own craftsmen for the critical finish work such as cabinetry, crown moulding, painting, staircase and wrought iron work.
Commercial Remodel
We love challenging projects! Just take a look at some of our Mall Jobs. From Sikes Senter Mall to Major Strip Shopping Centers Marathon meets construction challenges head on. We will do complete Leasehold improvements or partial remodel of existing space.
Commercial New
Whether its Office, Retail or Medical, Marathon brings the same attention to detail and commitment to quality that sets it apart in the upscale residential remodel market to its commercial construction projects. We welcome the most challenging and technical projects, knowing this is where we excel.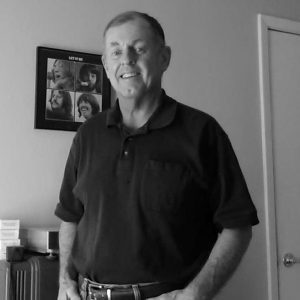 Calvin Davis
Calvin has construction experience dating back to 1980. He is equally versed in Commercial and Residential Construction. An MSU Graduate who uses his expertise in AutoCad drafting and design to help you visualize the perfect addition, remodel or new construction.
We would love to hear from you!